Children's pools
CHILDREN'S POOLS INCLUDED THE BASE TICKET:

Open all year around:
2 indoor children's pool temperature: 32-34 °C, depth: 25 and 50 cm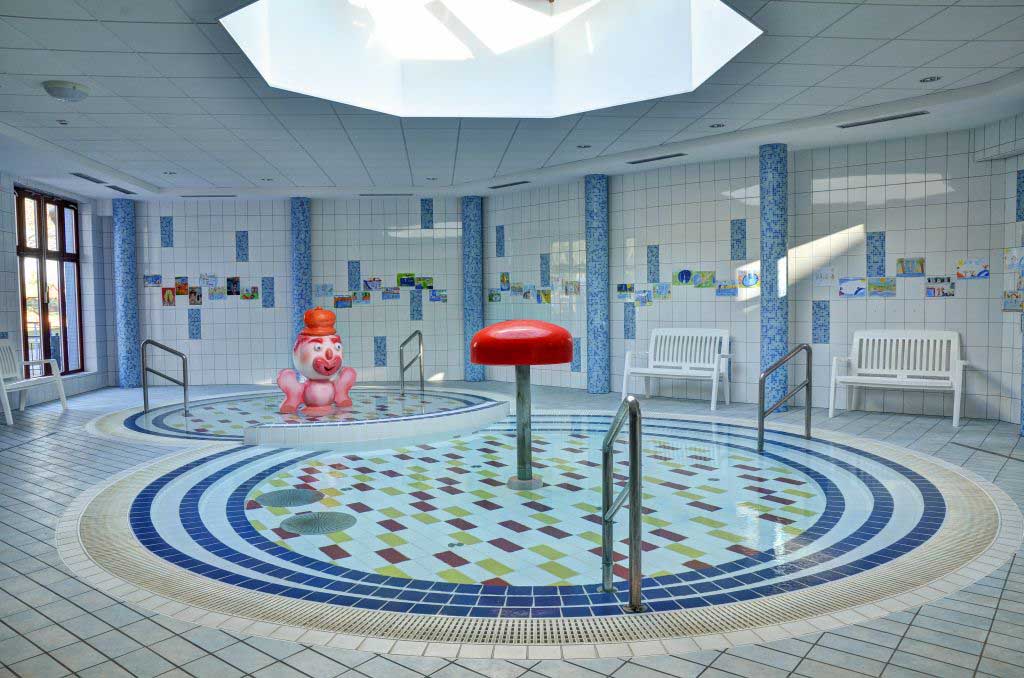 Open-air pools (from 1.June till 31.August):
Children's pool

temperature: 30 °C, depth: 50 cm

Children's pool with waterslide, waterfall, neck massage, mushroom; for children of age 3-10 years

CURRENTLY DON'T OPERATE!




shallow pool temperature: 24-30 °C, depth: 50cm





children's padding temperature: 29-32 °C, depth: 0-25 cm



ONLY WITH SUPPLEMENTARY TICKET:
Covered adventure bath - temperature: 30-34 °C, depth: 120 cm
In this pool can bathing the whole family together, if you carry something bath equipments for the liitle ones.
The use of slides depending on the SHOULDER hights (120 cm)!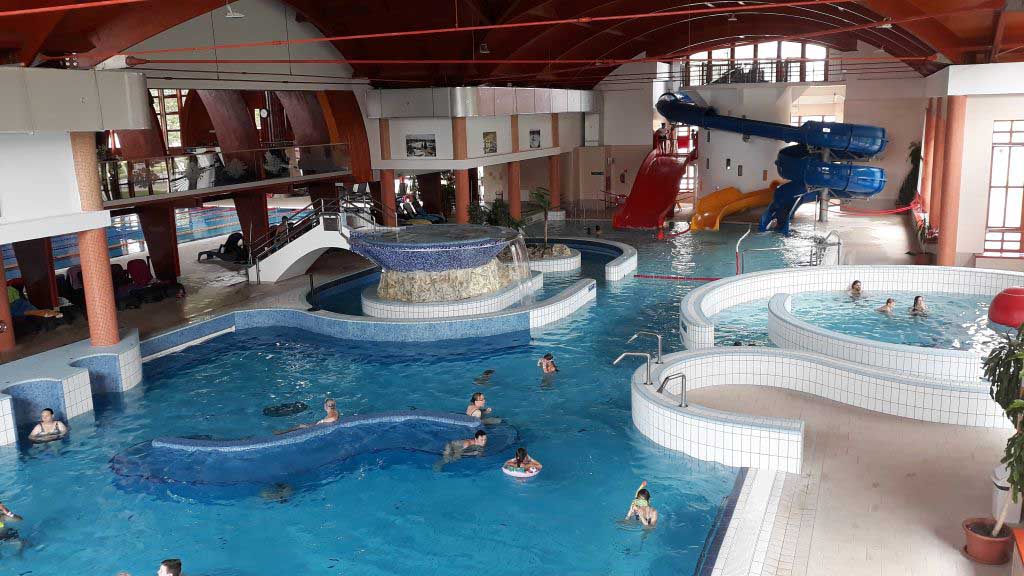 FAMILY FRIENDLY AWARD BRONZE DEGREE: