Open air bath
WHY is refreshing the open-air bath?
Because wide range of pools offer refreshing recreation: dip into the twin pool, wave pool or children's pool.
Because you can take a rest in the shadow of trees between two splashes.
Because the lovers of sunbathing can enjoy the hot sunshine on the sunbathing terrace.
Because are possibilities to the active recreation with your child on safety playground or on the beach-football and beach-volley fields.
If you love sunbathing you may lay down on the terrace. You may also rent here deckchairs for a day. If you prefer to stay in the shade, there are a huge park with trees, grass and flowers. Children can use the modern, safty playground and for the funs of active holiday beach-volley and beach-football fields are available.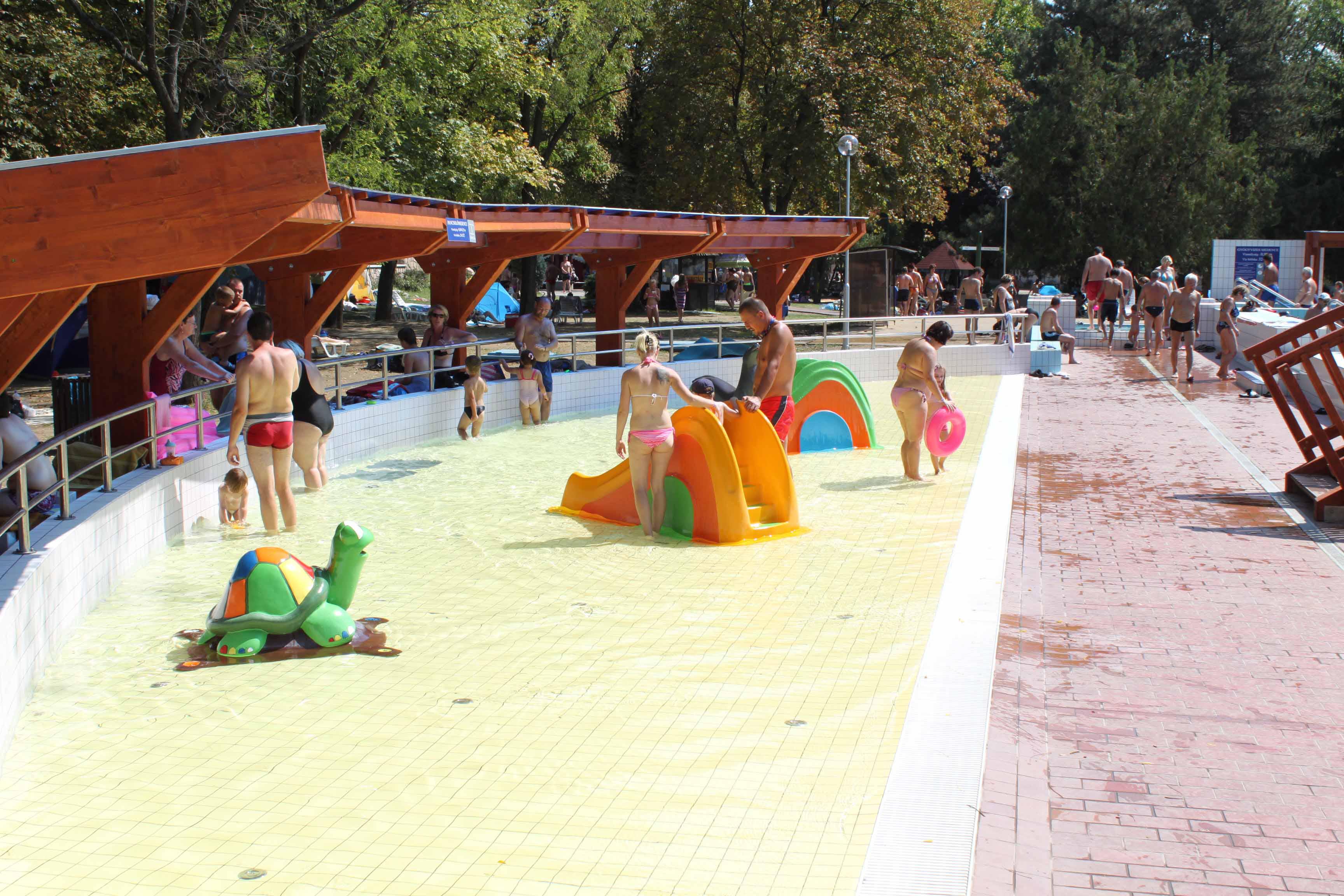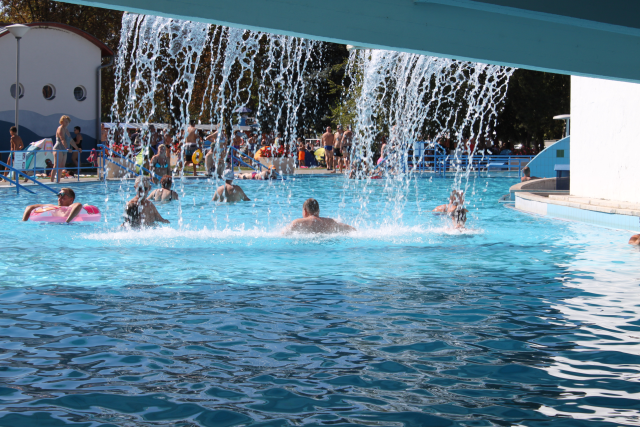 Pools (included in the base ticket):
Twin pool
2 medicinal hot water pools of twinpool temperature: 32-36 °C, depth: 90 cm
adventure pool with family slide temperature: 24-30°C , depth: 90-120 cm
shallow pool temperature: 24-30 °C, depth: 50cm
children's padding temperature: 29-32 °C, depth: 0-25 cm

Children's pool
don't operate from 30.August!
Children's pool with waterslide, waterfall, neck massage, mushroom; for children of age 3-10 years
temperature: 30 °C, depth: 50 cm
Wave pool -
don't operate from 24.August!
temperature: 22-24 °C, depth: 0-240 cm
The waves come every hour.