Gastronomy
In the area of the Zsóry bath are several gastronomical facilities where the hungry guests can eat something.
In the building of medical covered bath 3 buffets offer a range of hot dishes, sandwiches, salads, hot and cold drinks.
In summertime expands the number of catering services in the area of open air bath. At the seasonal entrance (Olajfa str.) and at the main entrance can the guest chosse from hot and cold dishes and drinks also.
One separated buffet-line wait the sweet-toothed guests between the twin-pool and children's pool where they can buy for ex. icecream, chimney cake, waffel. Lovely coctail terrace located across the twin-pool where the guest can drink for ex. lemonade, "fröccs", shake also.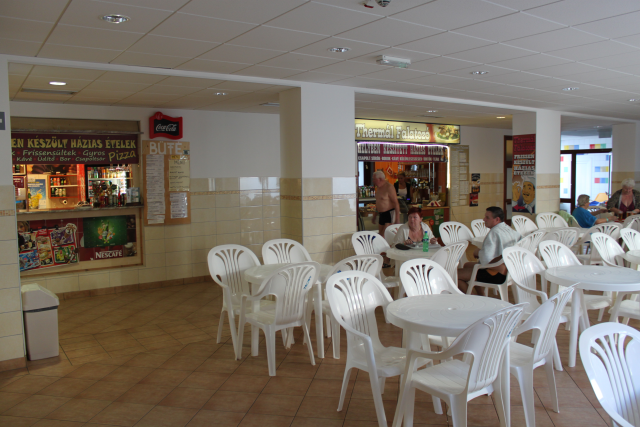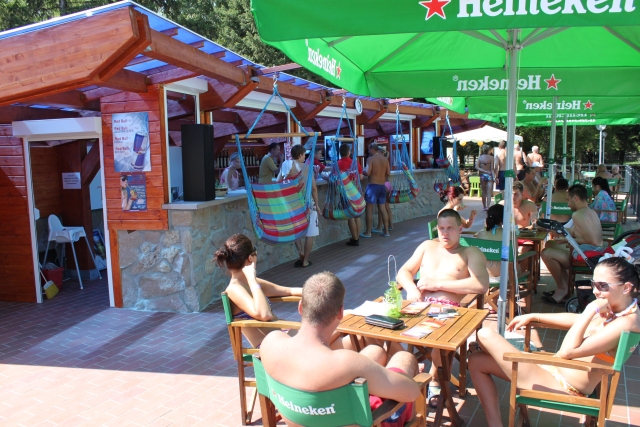 SUNBED renting in the area of outdoor bath (strand 1.June-30.Sept.) : 1.000 HUF / day (+1.000 HUF deposit)
​The sunbed renting currently don't operate because of pandemic situation. From 17.August will renting again.
Other services in summertime (15.June-31.August):
Services in the Zsóry bath operated by other companys:
- safe in the area of outdoor bath (strand)