Prices
The actual list of operated pools can you find in the menu "News".
Pricelist from 04.September 2023 - download pdf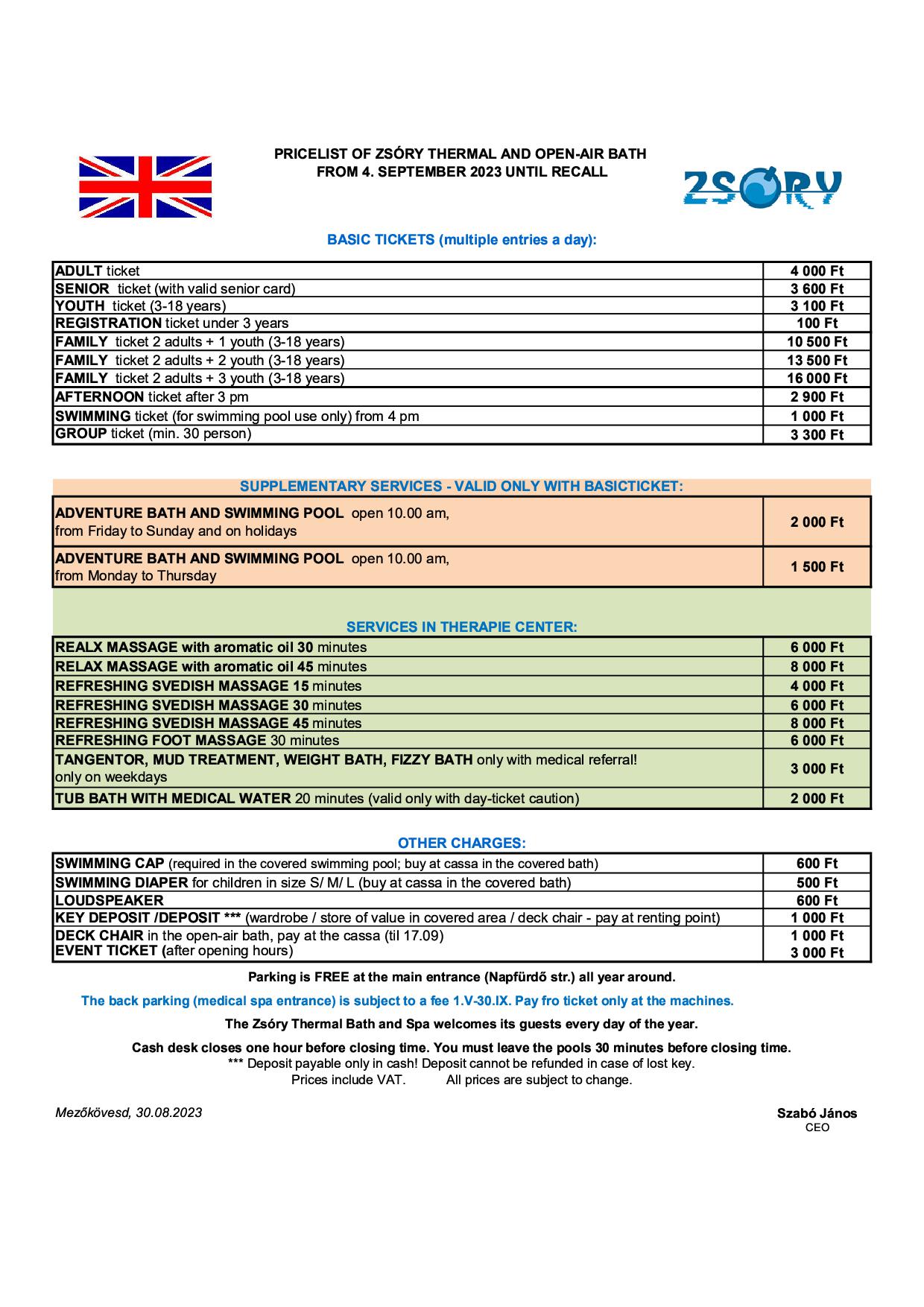 PERMANENT RESIDENCE (MEZŐKÖVESD) TICKET you can buy only with ORIGINAL address card + identity card!
Deposit of the key / watch 1.000 HUF, that you can get back after the key / watch gave back us.
You can use these credit cards also: