Prices
The actual list of operated pools can you find in the menu "News".
Ticket types special for workdays not valid in peak season ( III.15., IV.6-11, IV.29-V.1., V.27-29, X.21-23., X.28-XI.1, XII.21-I.1. )!
Pricelist from 1. May 2023 - download pdf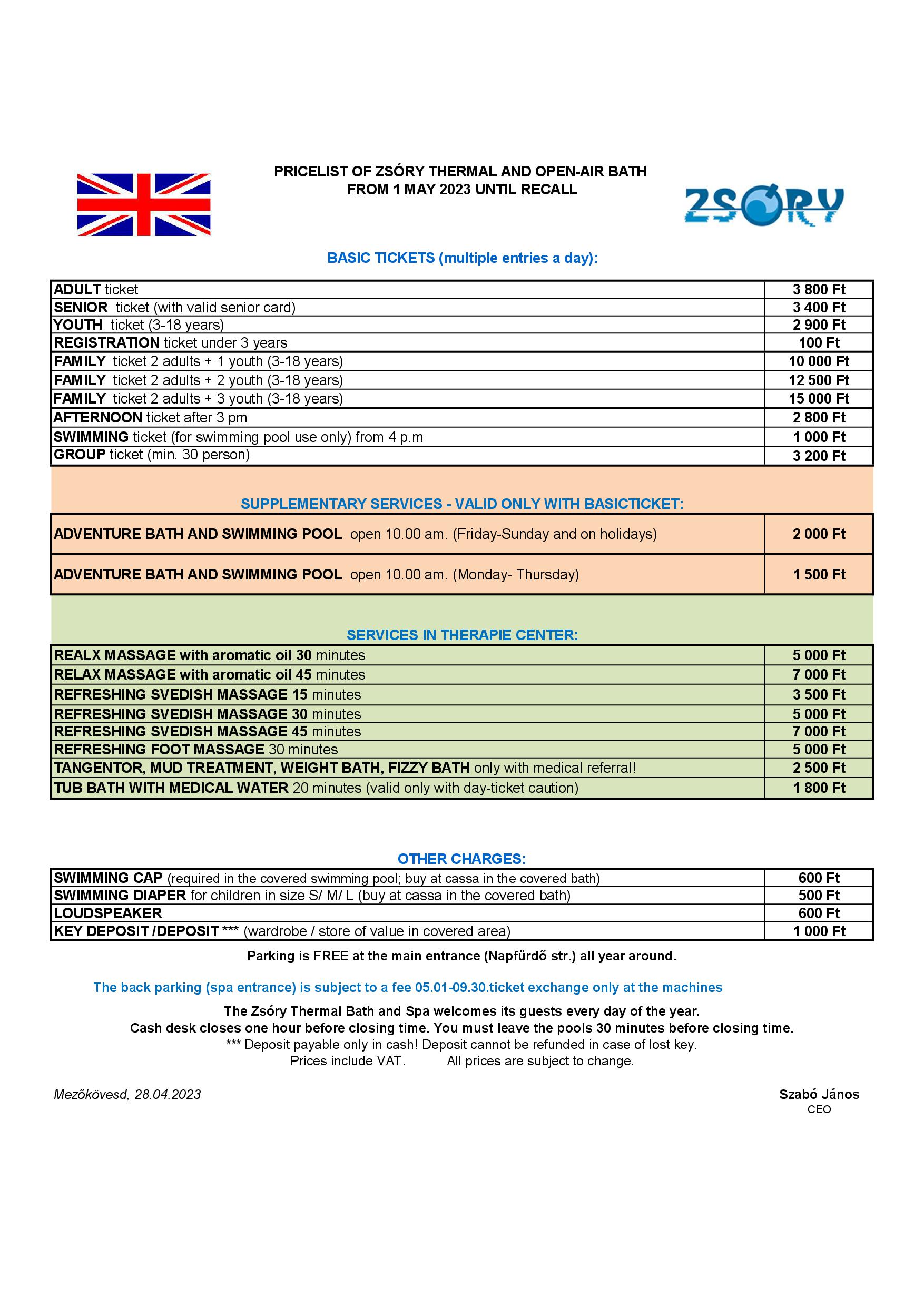 PERMANENT RESIDENCE (MEZŐKÖVESD) TICKET you can buy only with ORIGINAL address card + identity card!
Deposit of the key / watch 1.000 HUF, that you can get back after the key / watch gave back us.
You can use these credit cards also: